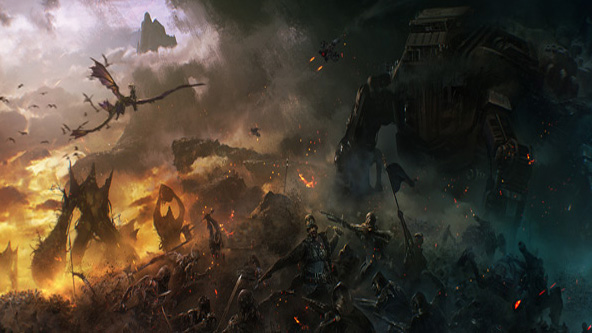 Crashing the world of Steampunk into a realm of high fantasy, Black Gold Online from Snail Games has punched in for an Alpha Test Drive on March 20th. Potential testers must file a survey for a chance at access, as the Test Drive will be by invitation only.
While Black Gold Online is still in development, an earlier Alpha version of the game will be implemented for user feedback. Snail Games claims to be on the lookout for suggestions toward improvement, as they are asking for experienced gamers only.
Testers will have 8 classes from 4 of the races available to them for diving into an environment flooded with war between sorcery and machine. From customizable mechs, vehicles and flying machines all the way to dragon mounts and war beasts, the theme of industry vs. naturalism foreshadows the inevitable resource battle on the horizon between the two factions over a newly discovered energy source.
Alongside PvP that promises to be "brutally freestyle", there are also PvE elements such as trap-ridden steam factories and creature infested temples available for investigation. PvE exploration combined with a ruthlessly open PvP is sure to create a chaotic struggle for the top of the totem pole.
You can find more info and a trailer at the Black Gold Online official site.