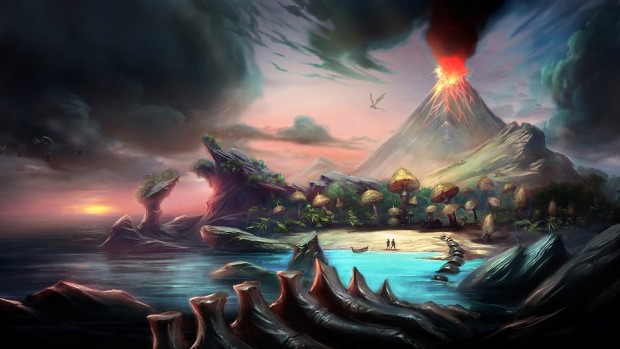 Old School RuneScape gets brand new content today that's really old. Confused? We don't blame you.
Fossil Island is the new landscape in RuneScape, exclusive to the Old School version of the game. It's a wild and primal prehistoric land that's "been something of a myth in RuneScape and the community for a long time," according to Senior Product Manager Mathew Kemp. "The first design documents were drafted more than a decade ago," and the zone was added to the game thanks to a player vote.
Once players reach the island, they'll encounter skeletal wyverns and fossilized creatures and be able to expand the museum of Varrock with their findings. Sadly, there's no indication that they'll be able to train velociraptors with Chris Pratt.
You can learn more about Fossil Island on the OSRS website.