GunSwords Announced, Unique Squad-Based Strategy Game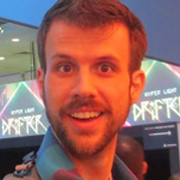 By Michael Dunaway, News Editor
Posted:
Lately we have begun to see another rise in quality turn-based strategy games (TBS), a genre that has since the dawn of Free-to-Play time, been marred by cheap browser strategy games all created using the same boring and uninspired cookie cutter design.
In fact, the gap between good F2P turn-based strategy games and their B2P counterparts (think games like XCOMM, Civilization and Heroes of Might and Magic), has been quite striking. Finally though, it appears as though we are poised to narrow the gap with GunSwords, a surprisingly NOT browser based turn-based strategy game.
Turn-based strategy games live and die by their combat system and GunSwords is no exception. With that in mind One Button Studio has gone through great lengths to provide a deep strategy experience with an added touch of RPG. The combat system in GunSwords is a fusion of core turn-based features using the traditional hex grid system for movement, fog of war, and power up management.
Beyond this though, a player must first build a squad, choosing from three different classes of fighters and then outfitting them with a variety of weapons and spells. The RPG aspect kicks in with each weapon and spell upgradable up to 10 times, with weapons ranging from the traditional swords and maces, to rocket launchers and rail guns! Quite the stark contrast indeed.
As players do battle with other players they can gain ranks to move up the competitive ladder all the while accruing currency to buy and upgrade their various weapons and fighters.
The game is set to start closed beta is reportedly soon, and after poking around the main website, I have a hunch it may get a browser port to boot. It will be interesting to see if any turn-based squad oriented strategy games can ever garner the fanbase and appeal that mainstream turn-based franchises have. The genre as a whole though certainly has a long ways to go. Fans of turn-based strategy games can sign up for the closed beta on the official site right now.
Related Articles
Got a news tip? Contact us directly
here
!
---
About the Author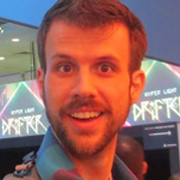 Michael Dunaway
,
News Editor
Michael Dunaway has been part of the MMOBomb team for years and has covered practically every major Free-to-Play MMO title since 2009.
---
Read Next
Akaneiro: Demon Hunters Kicks Off Closed Beta
Spicy Horse Games, the studio behind the upcoming action-RPG Akanerio: Demon Hunters, announced over the weekend that the closed beta phase has begun.
By Michael Dunaway - 10 years ago
You May Enjoy