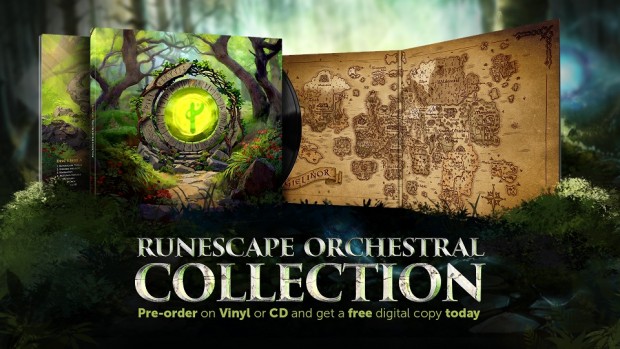 If you're one of those weirdos (like me) who likes listening to in-game music and you're a RuneScape fan, then today's your lucky day. Jagex, in conjunction with Laced Records, has released a series of albums of the classic MMORPG's soundtrack, which you can get in digital form right now or you can pre-order physical formats.
RuneScape: The Orchestral Collection and RuneScape: Original Soundtrack Classics feature tracks from RuneScape and Old School RuneScape. The first album was arranged by James Hannigan and performed by The Philharmonia Orchestra at Abbey Road Studios and the Slovak National Symphony Orchestra in Bratislava. The second is a "more nostalgic journey" through the game's early musical tracks.
Also available are a pair of themed collections, RuneScape: The Arc and RuneScape: Menaphos. More such collections will be offered over the coming months.
You can order the RuneScape collections via the Laced Records website.