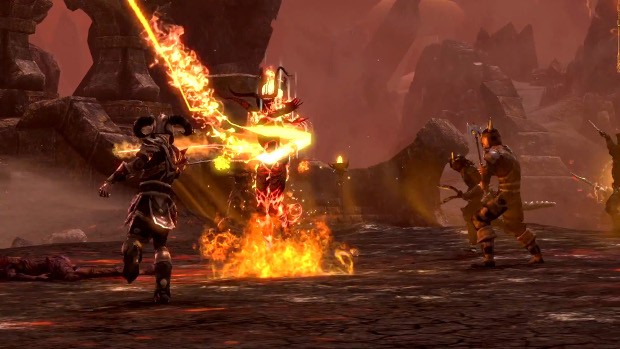 Things are looking up for fire-based characters in Path of Exile's next content update. When the patch hits, it will update a bunch of fire-based skills as well as some of the passive skill tree.
The changes are a series of buffs that affect Heart of Flame, the skills leading up to Breath of Flames as well as Breath of Flames itself, Holy Fire, and Celestial Judgement. On average, these skills are getting 10% to 20% buffs, although some are a bit lower or higher.
Changes have also been made to the gems. Ignite, for example, now deals 25% more DPS while Flameblast has more damage with ailment per stage and a 5% chance to ignite per stage.
Fire users who'd like to see all the changes being made with this new update can check them out in the Path of Exile forums.