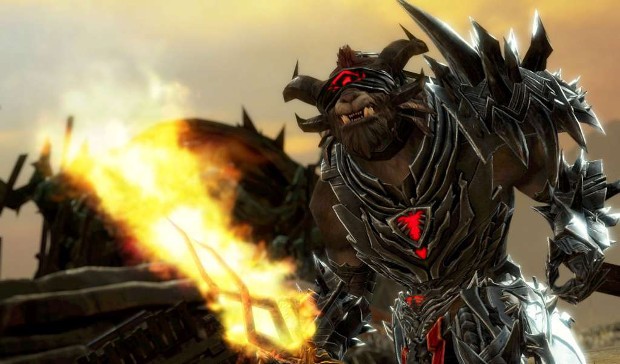 Guild Wars 2 PvP esports fans now have a new way to get their fix, thanks to a group of players who decided to host their own tournament series. The Mist Challengers Tournament will hold its first event this Saturday, starting at 11 a.m. Eastern.
The tournament will be streamed live on the WoodenPotatoes Twitch channel — so, of course he'll be hosting. Signups are open to anyone, although the Challenger Bracket will be limited to 32 teams. Players who are interested in participating will need to sign up before Friday, May 4 at 12:00 Eastern. Full rules and information can be found via the Reddit post announcing the event. (It is worth noting that the tournament hosts elected to ban the use of the Mesmer Elite Specialization Chronomancer due to it being overpowered.)
Plans are to start the event stream about an hour early for some pre-tournament activities and information on how to win an Eternity that will be given away at the end of thew whole thing. So viewers will want to hit up the stream as early as possible.
On another note, a post was made on the Guild Wars 2 site today teasing changes to underwater combat. Unfortunately, players will have to wait a week to find out what those are, and ArenaNet plans to publish a dev blog detailing them when they hit the servers on May 8.