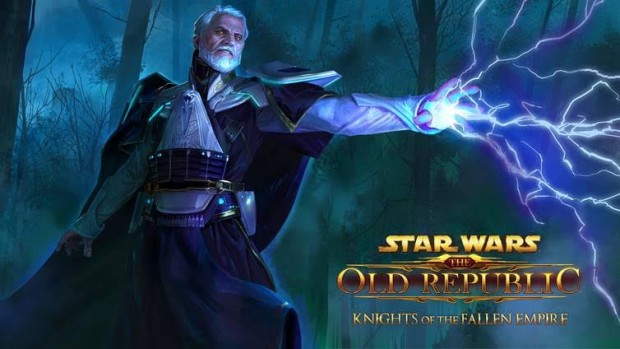 Today, BioWare announced the next chapter in Star Wars: The Old Republic's Knights of the Fallen Empire story, titled Visions in the Dark. Players will finally get some face time with the story's epic baddie, Emperor Valkorion, while learning crucial secrets about their mysterious connection to the leader of the Eternal Empire.
As a reward for your valor, you'll receive a powerful new weapon "inspired by some of the greatest Force users in the galaxy" while your comrades risk their lives on a dangerous mission that could "shatter Arcann's forces forever"… but, since we've got several more chapters to go, I'd say it's pretty unlikely that'll happen.
As usual, the new story content is free-ish, meaning you'll need a paid subscription to access it, and if you're subscribed by April 1, you'll receive HK-55's Sniper Rifle, Blaster Pistol, and Vibrosword as bonus items. The story chapter unlocks April 7.