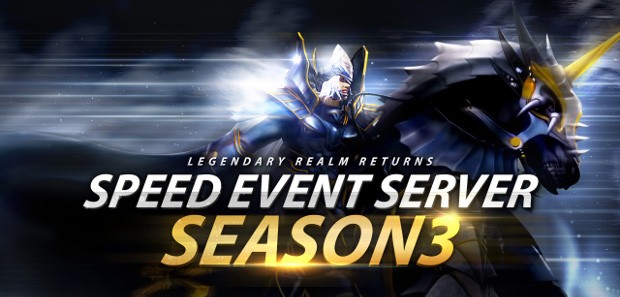 Once again, MU Online players have a chance to get some quick leveling done on a new character and will be able to do so starting March 13th. On this day, Season 3 of the Speed Event Server will kick off, giving players the opportunity to earn double EXP and speed up the process of leveling their character to 650.
Players will only have four weeks to level on this server, so to assist them in their progress Webzen will be providing them with additional items, including Wings of the Conqueror, the Divine Archangel Weapon, a Dark Transformation Ring, and more.
Once the event is over, players can take their newly-leveled characters to the original servers for free. They'll also receive free upgraded rewards determined by the level reached on the event server.
Players wanting to take advantage of the Speed Event Server can register on the MU Online site.