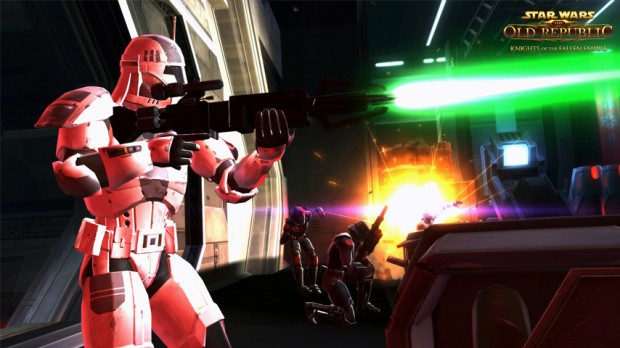 If you like reading — and what MMO fan doesn't? — then BioWare's got plenty for you to do. In anticipation of the Knights of the Fallen Empire launch, the Star Wars: The Old Republic team has published eight synopses of the class stories players will experience as they play through the expansion.
The eight stories wrap up today with entries for the Jedi Consular and Sith Inquisitor are billed as "excerpt[s] from the official Star Wars™: The Old Republic™ Encyclopedia." While they purport to avoid spoilers, some are inevitably inevitable, so read at your own risk. Especially if you don't want to find out that all bounty hunters wear pink underwear with bunny rabbits on them. Mako really digs those, I hear.
Jedi Knight
Sith Warrior
Smuggler
Imperial Agent
Republic Trooper
Bounty Hunter
Jedi Consular
Sith Inquisitor
BioWare will be showing of SWTOR at TwitchCon this weekend, Sept. 25-26, previewing the opening of the Outlander storyline. The Knights of the Fallen Empire expansion launches on Oct. 27.