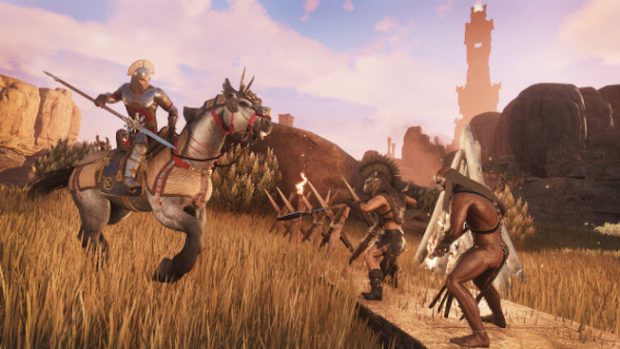 Conan Exiles has gotten some new features over the past few months and it seems Funcom is looking to show them off — and possibly bringing in some new players. So… It's time for a free-to-play weekend. The free weekend starts today. In fact, you can log in now, provided you have the game installed already. Once you're in, you can hang out until Monday.
While you're there, you can check out the new dungeons, mobs, mounted combat, and other things that have made their way into the game since the last time a free weekend was offered.
Of course, Funcom hopes to lure you in. So, during this time, players can pick up the game at a 60% discount. To download Conan Exiles, just head over to the game's Steam Page.