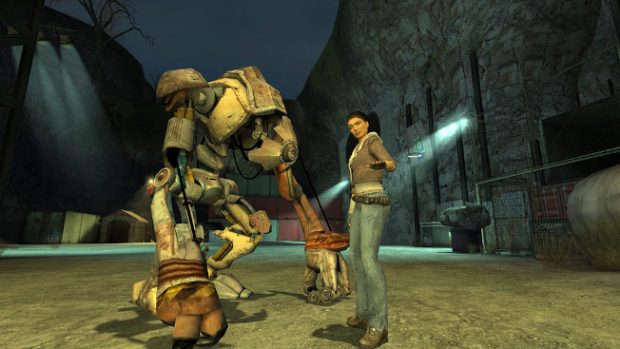 As freebie game PSAs go, this one's a bit of an odd one. Once the whole thing is said and done, you won't actually be keeping the games. That said, we thought that if you're looking forward to the VR entry in the Half-Life series, Alyx, in March but haven't played all the games in the Half-Life series, you might still be interested to know about this.
It seems that Valve has decided that for players to get the most out of the upcoming game, they'll really want to play all the previous games in the Half-Life franchise. In an effort to assure everyone has that chance before Alyx releases, they've decided to give everyone on Steam access to the Half-Life Collection for free until the new game is released. This includes Half-Life, Half-Life 2, Half-Life 2 Episode One, and Half-Life 2 Episode Two.
With any luck, those that haven't already played these games can roll through them over the next two months. And if you don't manage to, well… They cost about $10 each to purchase.