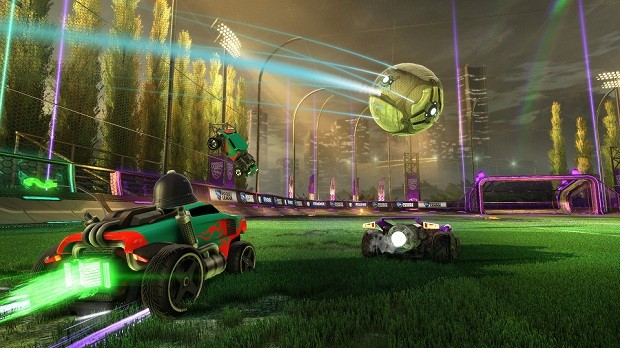 Psyonix's hit competitive game Rocket League will soon be free-to-play … in China.
Asian gaming giant Tencent announced a partnership with Psyonix at a press conference this week, converting the currently $19.99 game to a F2P model exclusively for Chinese markets. According to translation of the Tencent website provided by GamesIndustry, there are also plans for esports, with a "global professional league" that would obviously reach outside of China.
Rocket League was originally conceived of as a F2P game, so Psyonix probably has some idea of how to pull it off. Though I'd imagine they'll scrap that complex crafting system and just rely on cosmetics. What do you guys think?