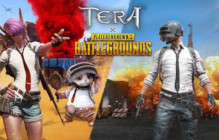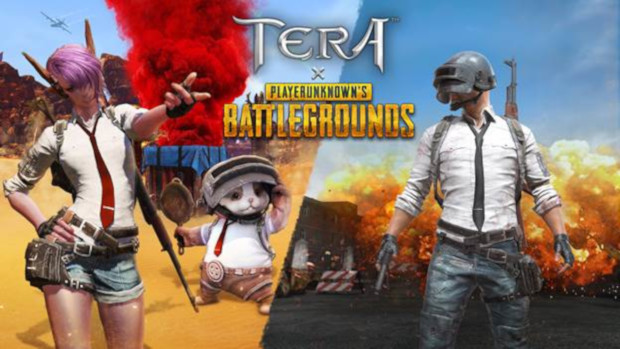 In the crossover that pretty much no one would have ever expected, PlayerUnknown's Battlegrounds is dropping into TERA for a limited time. Or, at least some PUBG themed goodies are.
Beginning March 5th, TERA players on PC and consoles will have a chance to participate in some PUBG-style BAMS as well as get their hands on exclusive cosmetics and pets inspired by the popular battle royale.
During the month-long event, the area around Highwatch will be littered with jeeps and planes. TERA players will need to not only keep their eyes out for PUBG-themed consumables but watch the skies for air drops as well.
The full event experience will have players crossing the map, looking for vehicles, and tracking down those all-important BAMs… all in order to earn their share of PUBG-themed rewards.