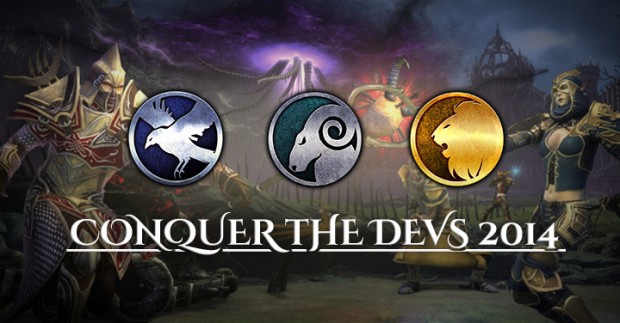 It looks like the Rift Devs have been training and it's time for them to once again take on the players in a Conquest for the ages.
The battle royale will take place on December 19th. There are two event times. First up, the European shards. Matches will start at 11 AM PST. After that beat down, the devs will head back across the ocean to the North American shards and battle will commence at 3 PM PST.
Devs will be very easy to spot as they'll have the "DEV_" prefix before their character's name.
What's at stake besides dev pride? Take out a dev and you'll gain the "Mutineer" prefix title.
Don't let me down, players. Take it to those devs!