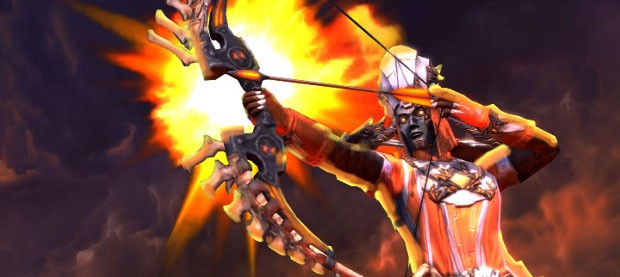 Players who have been waiting on RIFT's new Mystic Archer class are going to have to wait a while longer. According to a tweet sent out yesterday the Archer isn't quite ready yet. Although, Trion didn't elaborate on as to why that is.
Greetings, Ascended! The Mystic Archer is still tightening the magical string of its mystical bow, but it will in the Store soon! pic.twitter.com/vR0EVW0Ho8

— RIFT Celestial Storm (@Riftgame) October 25, 2017
When the new class does make it out into the world, it will cost players 900 gems to get their hands on it. Depending on your perspective, it might be worth the cost. The class does promise a new kind of gameplay for Mages — what with the bow and arrows and all.
No new release date for the class has been announced — other than "soon." But, at least players have other new content to play around with until it gets here.