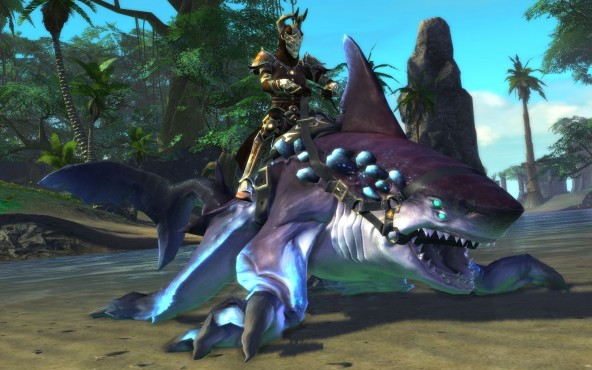 In the world of MMOs, delays are common. That said, an expansion being delayed with less than a week before release isn't something we see very often.
Unfortunately, that's the case with Trion Worlds' upcoming Nightmare Tide expansion for Rift. Originally the expansion was set to drop on October 8th but Executive Producer Bill Fisher announced that the magic date is now October 22nd.
While no real reasons were given besides the usual "we want to make sure all the polish and shine is truly ready," Fisher did mention that community feedback was a huge factor in making the decision to delay the release.
Hail Ascended, and thanks for your awesome feedback from the Nightmare Tide Open Beta so far. We've been listening to your feedback, which is so incredibly valuable to us, and are working to address your suggestions and concerns. As a result, we've decided to extend Open Beta for an additional two weeks, which means the launch date for Nightmare Tide will be pushed back to Oct. 22.

Our goal is to make Nightmare Tide the best expansion you've played, and our new launch date gives us time to batten down the hatches … and blow you out of the water.

In the meantime, jump into Beta, give us feedback, and help ensure we make this the best expansion we possibly can – together. We want and will act on your feedback as Nightmare Tide storms ashore!

Bill Fisher
Executive Producer: RIFT
On the plus side though, the currently running Open Beta will be extended as well so if you haven't checked out the new expansion you now have a bit more time to jump in.
So what do you think? Is the delay a good thing? Could we see another delay at some point? Let us know below!