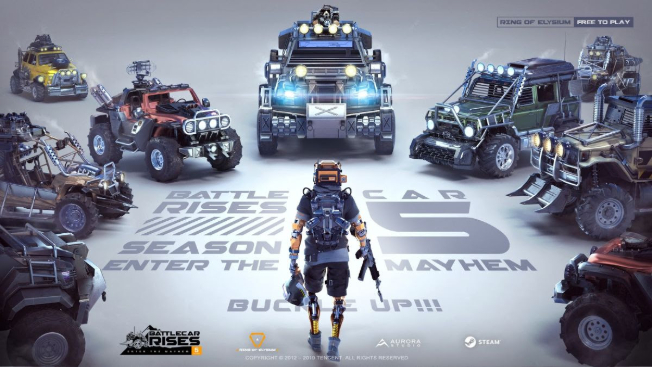 Ring Of Elysium dropped its Season 5 content update today, adding new armored vehicles, landmarks, and more. The update also introduced three new characters with the Adventurer Pass: Edmund, Friday and Alice.
With the new update, players can transform standard vehicles into armored Battlecars and equip them with some fun devices — including a rocket booster, machinegun turrets, or even explosive barrels.
If that's not enough, players also have access to some new landmarks. One of these landmarks is a hospital on a massive estate where players can regroup or find a place to hide.
As always, patch notes for the new season are available on the RoE site. The battle pass can be found there as well.