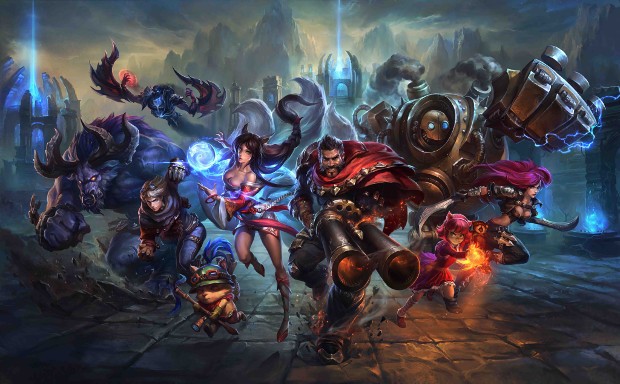 **UPDATE**
Sad news League fans with dreams of an MMO. Marc Merrill was just "being playful". Variety spoke with Riot Games' communications director about the tweet and what it might mean. He informed them that Merrill was just trying to "encourage players to think of what Riot's long-term goals could look like."
So. No LoL MMO… at least for now.
**ORIGINAL POST**
By now, we all know Riot Games has been talking about expanding their game library from just League of Legends to… more games. While the company hasn't announced any official projects, the company's founders have something in the works. At least, that's why they dropped their administrative duties in order to be involved in new development projects.
The thing is… we have no idea what they're actually working on. It's a mystery. But, now, thanks to Co-Founder Marc Merrill, we can at least reasonably speculate that an MMO is at least being thrown around the office as a project idea — one that they're thinking enough about for him to ask the Riot Twitter community what they think.
Should we build a MMO? Yay or nay? https://t.co/doZs8zkLNX

— Tryndamere (@MarcMerrill) July 25, 2018
So far, the reaction seems to be mostly positive. Some seem pretty excited about what they assume will be an MMO set in the League universe. It might work pretty well. The company has spent a lot of time laying out lore for the game, so there's a good bit of the work already done.
Of course, Merrill could just be viciously messing with our heads. What's your opinion on a potential Riot MMO though? Let us know below!