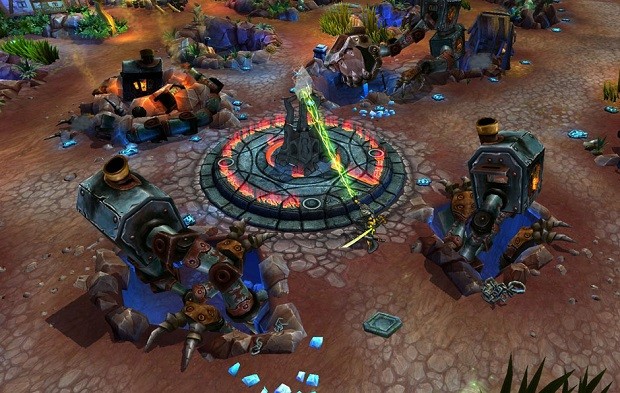 Limited-time Tavern Brawls in Hearthstone have proven to be a fun way to engage players outside of the typical constructed and Arena modes, and it looks like Riot Games has taken notice. The company plans to make available different game modes for League of Legends, implementing them for three days over each weekend — and in the process may return several old favorites to the fold.
As Lead Designer Rowan "L4T3NCY" Parker revealed in a blog post yesterday, the plan is to introduce a rotating game mode queue that will run every Friday night through Monday morning. Loot chests will work just like regular SR, while champion mastery will be customized for each mode.
Modes will repeat about every 1.5-2 months. As for the modes themselves, Parker confirmed that Poro King and Ascension are or will be on the public beta server. In response to the first comment asking about Dominion, Parker said that "every other mode we've ever done" could also be in the mix. Dominion was just removed from League of Legends last month, but it might be just right for brief forays onto the live servers when players want to try something different.