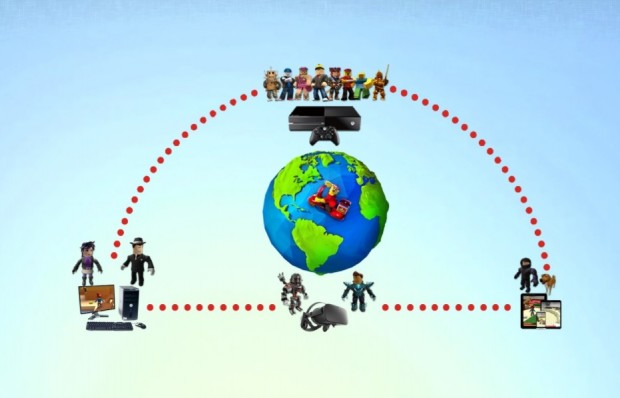 The Xbox One Roblox community just got a lot larger. This week, console players will finally be able to play with anyone else on any platform — console, PC, mobile, and VR.
Some numbers from the press release: Roblox launched exclusively on consoles via the XB1 in January 2016 and boasts a maximum concurrency of 80,000 players, ranking as "one of the top free games to play on Xbox One." With 1.9 million creators and 64 million total players, the move greatly multiplies the number of options console players will have.
Learn more about Roblox's cross-platform play on the game's website.