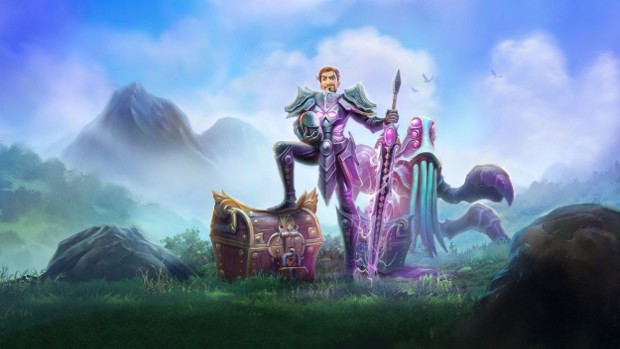 Today, RuneScape launched a Twitch Prime package offering players all kinds of goodies — including a one-month membership to both RuneScape and Old School Runescape. The package is available now, and will continue to be so until Wednesday, September 19. All total, Jagex values the items it contains at around $50 — like a big portion of which is the memberships. But that's not all you'll get in it. You'll also get the following:
Exclusive Umbral Armour

Exclusive Umbral Flame Blade

Companion pet

2 x Umbral Chests (guaranteed super-rare prize)

15 x Treasure Hunter Keys

200 x RuneCoins

Early access to 'Twitch purple' player skin
If you have Twitch Prime, you know the deal, just follow the Prime link and grab your goodies.
In other news, a new trailer launched for "Adventure Calls" today. It stars Darren as he discovers how heroes are forged. You can watch his progress from newbie to badass below.