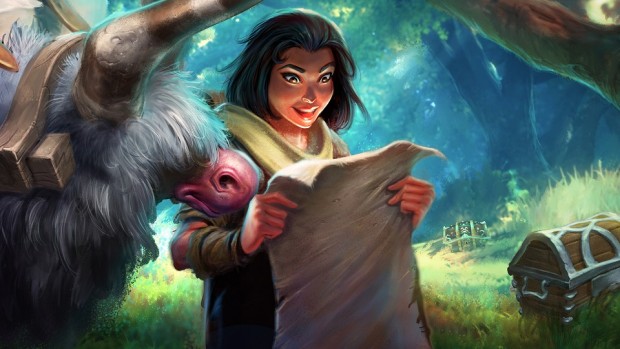 Old School RuneScape isn't getting all the love. Today, Jagex announced that RuneScape's new implementation of Clue Scrolls is now live, offering up challenging puzzles for players to solve and sweet loot to match.
The Clue Scroll revamp was one of the most requested features from players, according to a 2017 survey. They set players upon treasure hunts via a series of clues, riddles, and puzzles that ultimately lead to a buried treasure. Today, a new tier is available, the Master Tier, which Jagex described in its press release as "eye-wateringly-difficult." The potential rewards for completing these difficult puzzles include Second Age armor and the "high-level elite Robin Hood outfit."
If you're not up for those kinds of challenges, the Clue Scroll update also makes for "a more streamlined and entertaining experience," as well as a collection log to better track your progress. Jagex also said that this month offered a preview of more updates coming down the road, including a bank rework and updates to Mining and Smithing.