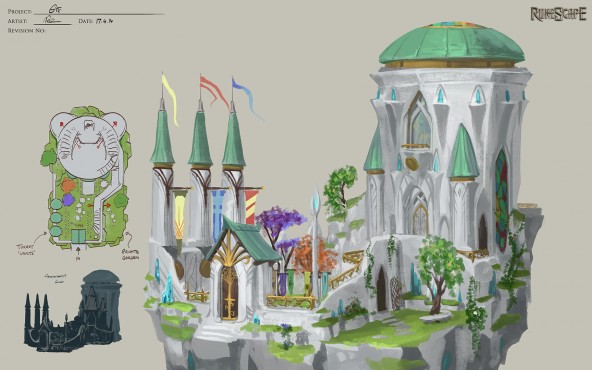 There's no disputing RuneScape was/is one of the most popular browser MMOs available, and it's seen its share of users come and go over the years, but there's one thing it hasn't seen just yet: an expansion pack. That's all about to change with the release of Lost City of the Elves, the very first content addition of its kind for for the 13-year-old free-to-play title that inspired many (including yours truly) to delve deeper into the genre. And with the introduction of the expansion comes the end of a quest that loyal fans have been undertaking for over a decade. Elf Quest is soon to be no more, with Plague's End, a brand new quest to sate players' thirsts for adventure, on the horizon.
Lost City of the Elves takes Runescape faithful on a journey to the land of Prifddinas, the largest city ever conceived in the game. Given players' penchant a for hardcore exploration even back during the adventure's original conception, this should be incentive for players both new and old to either return to the richly-detailed world Jagex has created or begin fresh as newbies.
The update is being rolled out in three parts since it's of such a large scale, however, adding parts of the game now, a third in September, and the final third of content in October. Players can expect additional mini games, new skill training methods, weapons and armor, and even a max guild social hub for those who have everything — completionists, if you will.
The Plague's End initiative is a huge undertaking for Jagex, especially given the game's apparent ability to have coasted by on one massive area and quest to explore over this last decade or so. Jagex could easily have left well enough alone, but offered a brand new slice of content instead, which is impressive.
Will you be checking out the updates as they go live?
By Brittany Vincent