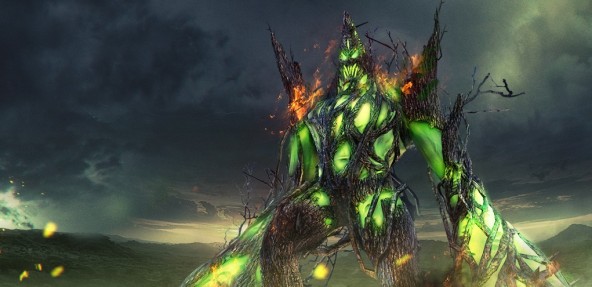 So do you want the good news first or the bad news? The good news is Black Gold won't have any subscriptions or cash-shop. I know that sounds amazing right? No worries of pay to win or cosmetic items eating away at your Ramen Noodle dinner funds. So what's the bad news? You have to pay to save your loot progress. Uhm what now?
Yes, a recent blog post has revealed Snail Game's "brilliant" time-based monetization model for Black Gold. The model forgoes the traditional monetization paths for one where players can choose to purchase whatever items they looted during a specific timeframe. For some reason "time-based monetization" just makes me think of vacation timeshares and international phone calls. Somehow they always end up feeling like a rip off.
Lucky for us, Snail Games lets us choose when we want to pay for our earned loot. How generous! So how exactly does it all work? Snail Games was kind enough to provide an example of how the system will function:
Players will be able to select a timeframe: every 1 / 2 / 4 / 6 Hour(s) for automatically saving their progress. Players can also end the auto-save early to save manually whenever they feel the need to loot the items gained so far. Upon creation, save files will last for 24 hours before they disappear.
By selecting the one hour auto-save, progress will be recorded every hour:
SaveFile1 from 14:10~15:10, the player acquires a rare gun and a couple basic materials.
SaveFile2 from 15:10~15:40,the player loots a rare material and decides to save before reaching the hour mark.
The player will be able to loot the basic material immediately, but the rare gun and material will only be looted if the player decides to purchase SaveFile1 and SaveFile2.
Boy nothing makes me to play an MMO more than having to deal with time sensitive save files for my loot. The save files can be purchased using in-game credits, but Snail Games has also included a "lucky draw" system which has a chance to lower the cost or even make it free. Never did I think there would come a day when I had to get lucky in order to use my earned loot for free.
Obviously this raises huge concerns regarding end game progression. Players will only be asked to pay for rare materials and high level equipment, but this means that only those who pay for their endgame gear are going to get to actually progress once they reach level cap. Plus we don't know what is considered "rare". Is a level 10 rare item going to locked behind a paywall just the same as max level rare? Who really knows.
In the end, I think it's safe to say the payment model won't be recieved too kindly by fans. It would be wise of Snail Games to reconsider the model prior to the game's official release. You can read the full monetization model details by visiting the official Black Gold website.