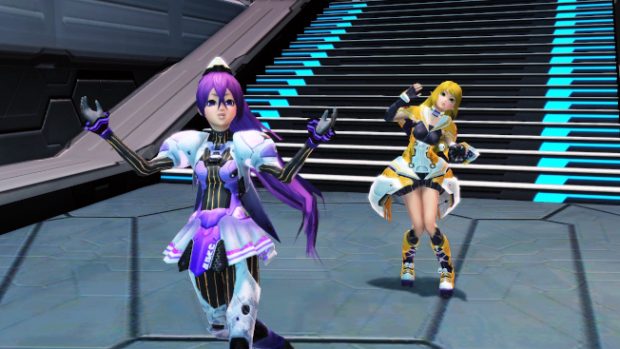 If you were at all confused about the Phantasy Star Online 2 New Genesis Announcement yesterday — and I'm pretty sure we all were, things might be just the tiniest bit clearer now. After the release of the announcement trailer and, as Jason pointed out in his article yesterday, the rather confusing description that went along with it, Sega has decided to follow up with a more detailed explanation about what New Genesis (or NGS) is.
Interestingly the company is still calling it an update, but it based on the video — seen below — it's a new game taking place over 1000 years after the events of Episode 6 in an open world environment. It also features improvements intended to make the game more modern. It, will not, however actually be replacing PSO2. Instead, the games will exist side-by-side with players able to hop between them and carry some things over from one to the other. On an interesting note, if you create a character using the PSO2: NGS creation system, you'll actually be able to use them in PSO2 thanks to an overhaul of the previous game's character creation graphic engine.
Of course, as the games are effectively different entities, there will be some things they don't share — specific items, character growth, and the like. So, there's that to consider.
While PSO2: NGS won't arrive until some time in 2021, Sega wants to celebrate the announcement. So, right now, PSO2 players, both old and new, are being encouraged to take part in some in-game events offering useful rewards. The first is a simple log-in event that will reward players with 5,000,000 XP in addition to other things like triboosts and SG tickets. Just log in any day between today and September 18 to get it.
Another event is being held with PSO2 players that maybe haven't been around for a while in mind. Again, this event requires players who meet the "returning player" criteria to log in beween now and September 19 to earn some rewards. Details on both events — including how to collect rewards — are available here.