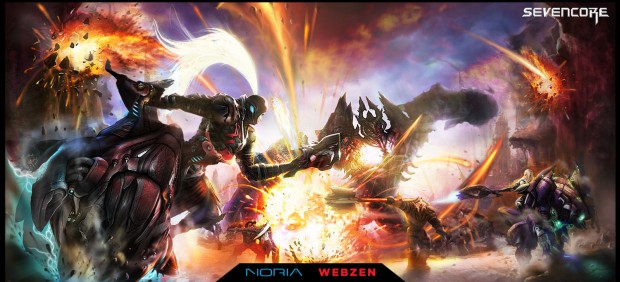 If you've been interested in trying out Noria's free-to-play MMORPG Sevencore but were restricted by where you live, mark November 4th down on your calendar. On that day, Sevencore will be imported into Webzen's global platform. This means all you need to play is an active Webzen account.
Initially only the currently available English and Spanish servers will be available but there are plans to implement Portuguese, French, and Deutsch servers in the near future.
It's been a long time since we took a look at Sevencore so a lot has probably changed between our First Look video and now, but check it out if you want to get a flavor of what the game has to offer before jumping in next month. Be sure to check out our high level dungeon walkthrough as well so you can get a peek at higher level content!