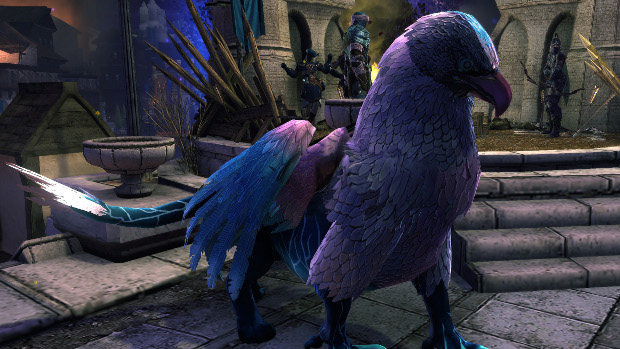 The Cult of the Dragon has returned, and it's up to players everywhere to save Neverwinter from certain doom. Beginning tomorrow morning — just after maintenance — The Siege of Neverwinter event makes its return, bringing with it all kinds of nifty rewards.
Of course, to earn these rewards, you'll need to complete certain tasks, including taking on a Cult Invasion and stopping a Dragon Attack. Or, you can just avoid waiting for the Cult to bring doom to you and attack them first. Whatever works for you…
As mentioned, there are rewards, like the Siegebreaker Griffon mount seen above. To obtain these rewards, you'll need to fight off enough cultists and dragons to earn Writs that can be used to purchase them in the event store.
The event also introduces new companions, attire, and dye packs for players to enjoy. A full look at each of the items available can be found in the event announcement on the Neverwinter page.