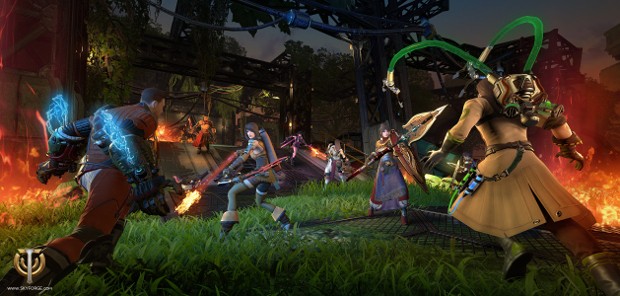 Allods Team's free-to-play MMO Skyforge is turning one soon and the development team is ready to celebrate. In honor of the big event, they've announced a special event that will kick off on July 13th. During the celebration, players will get to see some stats on the game, shoot off fireworks, and most importantly, get some sweet anniversary rewards. Full details on all of this will come at a later date, but it sounds like a good time.
In addition to the anniversary event, the development team also announced a significant update titled "Battle of Equals." This update will arrive on July 20th and bring a variety of changes, new features, and more. Some highlights listed by the team were:
New Improvements: Expand your power and progression with an abundance of new improvements consisting of new reliquaries, an improved Catch-up system, legendary trophies, and an extended Atlas!
New Region: Explore the barren desert that is the Antean Wasteland! This massive zone is filled with giant worms, a unique method of progression compared to other regions, and even a rogue sandstorm or two!
Equalized PvP Tournament: Ready to take on the world on even footing? The upcoming PvP Tournament will allow all combatants to face off in 3v3 matches where skill & team work dictate the results!
As with the anniversary event, more details on this update will be made available later, with the full patch notes on the Skyforge site ahead of the update.