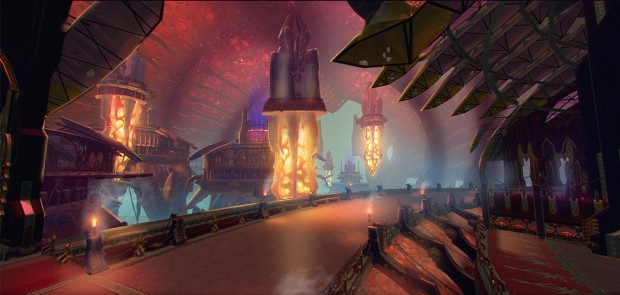 If you've been dying to get a peek at what The Allods Team, Obsidian Entertainment, and My.com have up their sleeves with Skyforge, then get your butt over to the official site to sign up for beta. Next week is the first technical beta weekend.
The event runs from November 13th-16th but those that receive emailed invites will be able to download the client starting on November 11th.
If you don't get an invite, fear not as many more will be going out for future tests. This first technical beta weekend is being kept deliberatley small in order to test out infrastructure, basic stress levels, and of course game systems. Player feedback will also be collected on almost every aspect of the game to ensure Skyforge is catered to its playerbase.
Expect the invites to be sent early next week, and join me in refreshing my email to see if some of us get a bit lucky!