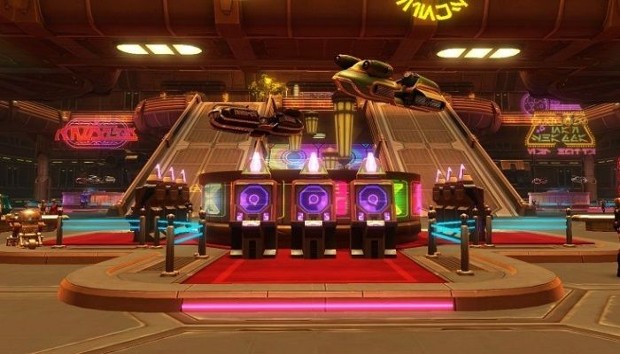 The latest update to BioWare's Star Wars: The Old Republic is filled quite a few smaller changes that will make life a bit better for players. There is one highlight — that being the return of the Nar Shaddaa Nightlife event with new rewards such as the Gamorrean Guard Companion.
Other than the event, players can expect things like mailbox adjustments designed to keep them from clicking on the wrong button, chat fixes, and general bug fixes. In the realm of chat fixes, players who leave a group can no longer see the group chat. Bug fixes include things like Sith Warrior players being able to interact with everything on their Class Ship and adjustments to what areas are selected by default when traveling via the galaxy map.
A full rundown of the changes available in the new update is available on the SWTOR site.