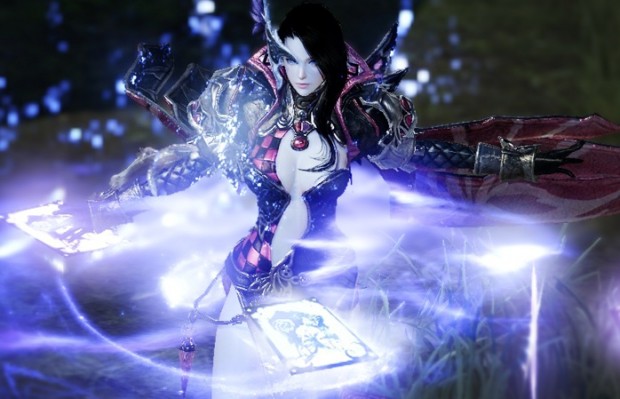 The next big Korean MMO, Lost Ark, is still going through its closed beta paces, and today we've got new info on three of the game's classes that will be coming to the second closed beta test. The details were revealed on the Korean Lost Ark website yesterday — and you can still go there to get lots of pretty visuals — but we're relying on the text translations as provided by 2P.com.
The three classes are:
Destroyer: Big and slow and powerful and wields a giant hammer. He appears to have some control-based gameplay, as well, as he's able to "crush, pull, and blow away the enemies."
Arcana: Magic-user who employs "a variety of short and middle range spells" and who also uses cards "at the critical moment."
Summoner: Summons pets (duh) to deal with a variety of situations. Judging by this video, she's also a formidable magic-user in her own right.
The second CBT will also improves animations, both for player abilities and monster deaths, and there are better progression options to help characters feel more specialized as they level up. Finally, questing has been improved, with some of the more boring side quests removed and special episodes being added to the main quest in every region.