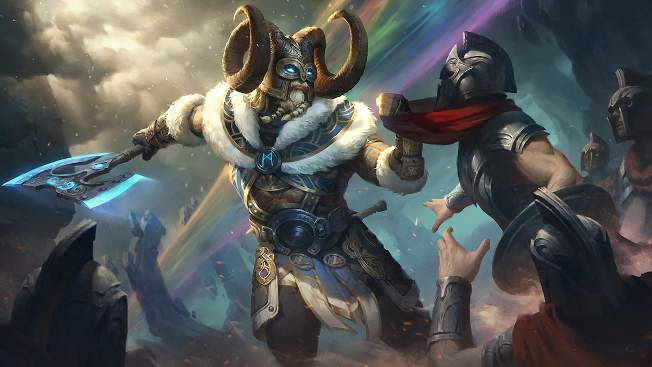 It's been a little over a week since Titan Games revealed the Viking god Heimdallr would be coming to Smite at HRX. Now, the developer has posted more information on the god, including what went into creating him and how he ties into the game's current storyline. Apparently, he's not really impressed by Persephone and her plans.
The post outlines the themes the team looked at when developing Heimdallr, as well as what kind of personality he'd have. It also offers a peek at some of his early concept art and that of his weapons. One of their goals was to make him visually represent the Norse pantheon as well as possible. So his design implements a lot of fur, horns, and runes. He's less armored than what fans of Norse mythology might expect, however, to accommodate the hunter theme.
Unfortunately, the post doesn't outline his kit, and no video has been posted for that yet either. But for those interested in game development, the post is worth a peek.