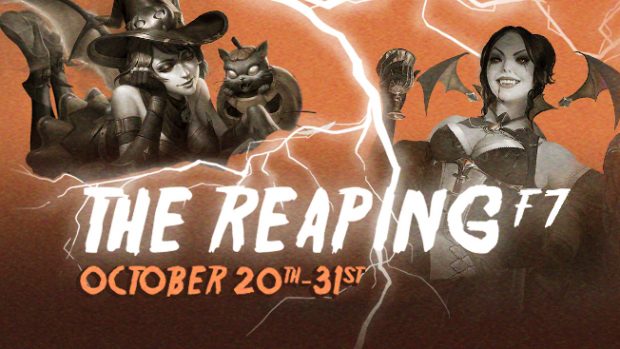 Today marks the beginning of Smite's 2020 Halloween event The Reaping. During the event, which lasts through November 1, players will receive special (mostly) Halloween-themed rewards for their first win of the day, every day of the event. The schedule breaks down as follows:
October 23 – 25: Gem Storm! 3 FWOTD = 50 Gems
October 26: 3 FWOTD = Odyssey Chest
October 27: 3 FWOTD = Jack O Lantern Avatar
October 28: 3 FWOTD = Jack O Lantern Jump Stamp
October 29: 3 FWOTD = Pumpkin Surprise Global Emote
October 30 – November 1: 2x Battle Points for the Necropolis Battle Pass
During the event players will also be able to pick up several of the game's chests from the store at a discount. In addition, on October 27, Ma Cherie Arachne, Infernal Lord Zeus, and Twisted Metal The Morrigan will go on sale. Yurei Susano, Mummified Izanami, and Aphra Cadabra Aphrodite will be discounted on October 30.