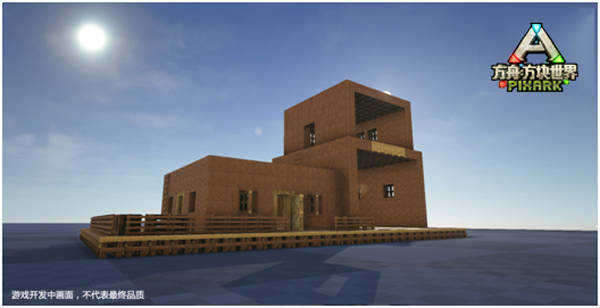 The partnership between Snail Games and Studio Wildcard just keeps getting stronger — and stranger.
Today, Snail Games announced PixArk, a Minecraft-styled building game based on Wildcard's Ark: Survival Evolved. There's not much about it to be found on the Chinese site for the game, and we haven't seen an official press release, but several sites are reporting that PixArk will allow you to "explore the air, ground and underwater, gather resources, craft things, hunt wild lives, construct, do researches and tame dinosaurs" and "make use of an 'ecological chain' of sorts," where your actions in the world have a larger effect on the overall plant and animal life.
We already knew that Snail and Wildcard were working on F2P Ark servers in China, but this new game is slated for a worldwide release in the first half of 2017. The world might not be craving yet another building game, but it'll be interesting to see how Snail and Wildcard can put an Ark twist on the genre.