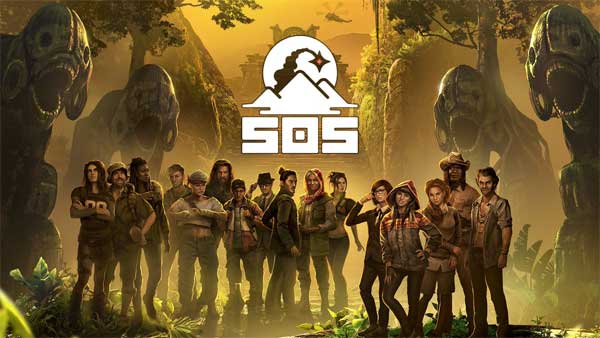 Not every battle royale game can do as well as Fortnite, which had its big-money World Championship event this past weekend. Case in point: SOS, which launched as a kind of semi-cooperative game show multiplayer title and then morphed into a run-of-the-mill free-to-play battle royale. Then, when that didn't work out, the website for the game was converted into an online slot machine review site.
Wait, what?
That does appear to be the ultimate fate of SOS, which shut down in November, leaving its website (still linked to on the game's Twitter profile) to be repurposed to hock virtual slot machines. The SOSGame website bills itself as the "School of Slot Games," directing you toward real-money slot websites, slot mobile apps, and even developers of virtual slots. You can also learn how to "beat" slot machines — good luck with that.
(Obviously, we here at MMOBomb do not endorse or condone any of the websites or apps listed on the SOS site. Please follow all local regulations regarding gambling in your area.)
If you're actually looking for info about SOS, there's a smidgen of it on the "Free Slots" page, which says:
We are saddened to share that SOS and SOS: Classic has been permanently shut down. However you can use this website to play free Slot Games and win $25 per day by simply spending time on this website.
The message includes a link to a daily competition where you can (theoretically) win $25 by performing tasks such as promoting the SOS website on social media or even just searching for it on Google. Then again, the link for the site's YouTube channel is non-functional, and its official Twitter and Facebook accounts are barren. So we wouldn't invest too much hope in nabbing that 25 bucks. Even predatory loot boxes offer better odds.
UPDATE: I reached out to former Outpost Games CEO Wright Bagwell via Twitter to ask what he knew about the current incarnation of the SOS site, and here was his reply:
Yeah. Someone bought the domain after we shut it down and is running that sleazy slots thing. Nothing to do with me or Outpost.

— Wright Bagwell (@WrightBagwell) July 31, 2019