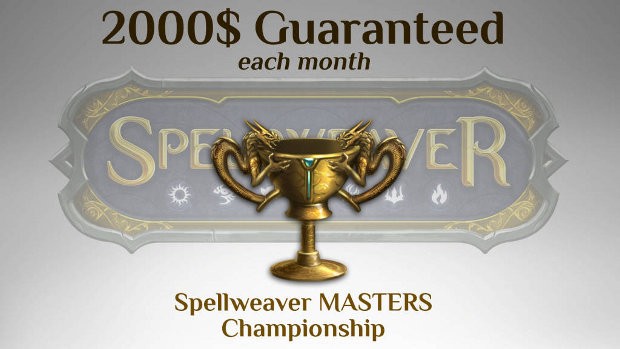 Spellweaver is getting into competitive eSports with the Master's Championship — a professional tournament series. Qualifiers will be held each month with $2000 in prizes being awarded on the first week of the following month when the winners are announced.
In conjunction with the the Championship, Spellweaver also announced the Master's Fund, which will allow players to donate money to help support the Master's Championship. Fifty percent of all donations will go to the prize pool and the rest will be used to cover fees and continuing game development.
Full details on the championship and the Master's Fund are available on the Spellweaver blog.