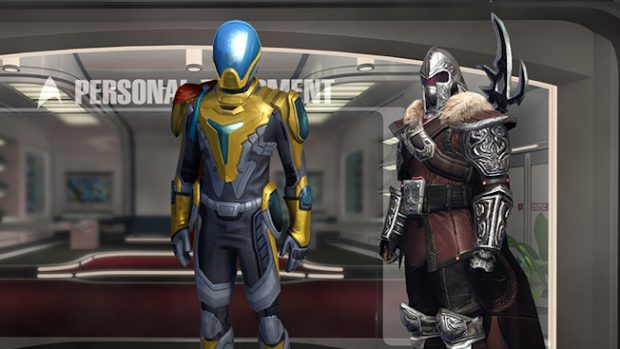 If you've played Star Trek Online for a reasonable period of time, then you're familiar with the game's reputation system. As with most games that have a similar feature, you engage in activities that earn you reputation points with various factions within the game — and reap the resulting rewards. Considering the many factions and amount of reputation tiers for each, it can be a lot of work. Now, it appears there's a way to cut back on that somewhat.
Cryptic has announced a new Reputation Purchase system. Beginning this week, PC players will be able to purchase reputation via the reputation window. The system allows players to complete any reputation up to Tier 5. The default price for this purchase is 3000 Zen, but the cost drops based on how much reputation a player already has before making the purchase.
Once the Zen has been spent, the character will advance to Tier 5 and autocomplete all related advancement projects. After that, it's just a matter of getting to Tier 6 — the regular way.