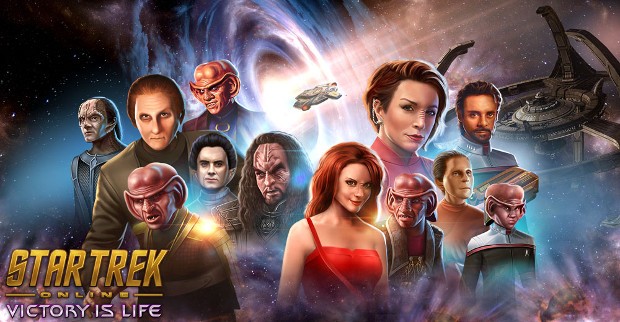 Starting today, Star Trek Online console players can join some familiar faces from Deep Space Nine in a mission to save the station — as well as everything else — from the Hur'q. Players will team up with Odo, Kira, Garak, Bashir, and even Quark and Rom on a mission to the Gamma Quadrant.
The expansion includes a level cap increase to 65, as well as an all-new playable race, the Jem'Hadar. Experience 7 new episodes, and take part in the new Swarm queue. Battlezone fans even having a massive new battlezone to check out.
One important thing to note, those who decide to create a Jem'Hadar captain will be at level 60 upon creation and ready to take on the new content right away. More details on all of this can be found on the STO site.