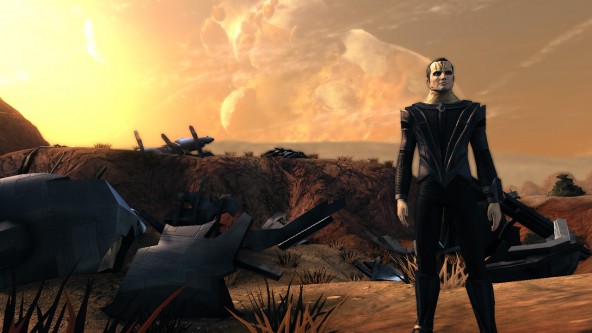 There's a (very) brief post up on the Star Trek Online site that hints at the next update for Star Trek Online, which will put an end to the Iconian War storyline that's been going on since the game's launch, over five years ago.
Titled "Midnight," this final chapter hints at the Iconians possessing "a technological advantage they are scrambling to bring into the field" and the player alliance being forced into an "unthinkable decision" that could potentially violate the Temporal Prime Directive.
There's not much else there, so why not take the opportunity to revisit our interview with STO Executive Producer Steve Ricossa about the future of the game from last month? Every click earns you a free tribble*!
* While supplies last. Oops, we just ran out.