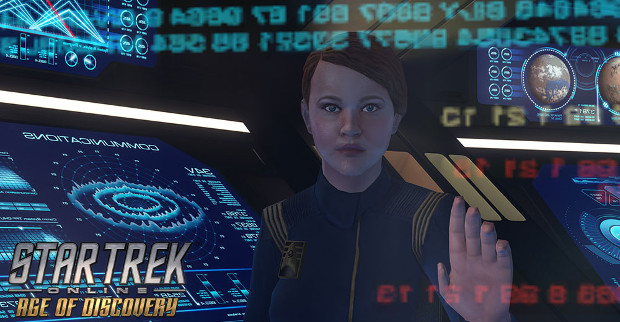 The first chapter of Star Trek Online's Discovery-themed update Age of Discovery, is going live on PC today. (Consoles can expect it sometime later.) The update adds new content tied to the latest series in the Star Trek franchise. The story begins after the Battle at the Binary Stars and allows players to join the story as a Starfleet Academy cadet who is dragged into the ensuing war.
As with previous Star Trek Online content, Age of Discovery gives players the opportunity to meet some of the series' well-known characters — in this case, cadet Sylvia Tilly. Players of all factions can play the new content, which includes a new Task Force Operation.
This is only the first bit of Discovery-related content. Over the next few months, players will be able to delve deeper into the Discovery universe, including a trip to the forest planet seen in the episode 'Into the Forest I Go', as part of the Star Trek Online anniversary.