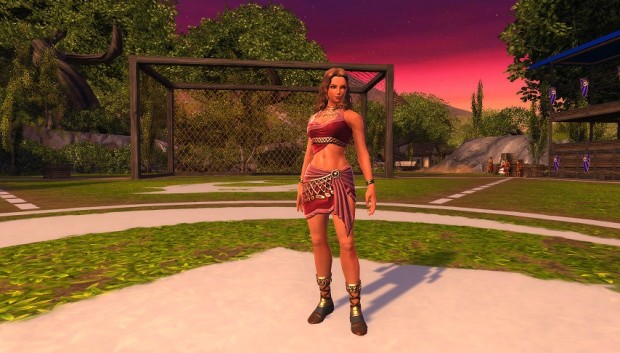 It's somehow fitting that a game (and its fictional city) titled "Neverwinter" would have a summer festival. It starts on July 12 and runs until Aug. 2, giving players of Perfect World Entertainment's free-to-play MMO plenty of opportunities for fun in the sun. Unless you're a frost giant, then you should probably stay in the shade.
Festival events include Sahha Ball, a 5v5 sporting spectacle, the Summer Feast Contest, Troll Fights, Water Battles, and less-violent flower-collecting and provisioning events. For their efforts, players can receive Fungal or Forest Flail Snail mounts, fashionable warm-weather wear, body paint, and other rewards.
The Neverwinter Summer Festival Event will be on both PC and console, with slightly different start and end times. Learn more on the Neverwinter site.