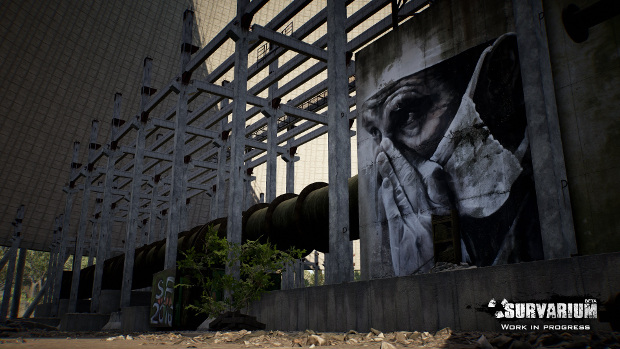 Surivarium's latest update is now live, bringing with it some sweet new content, including a new map. The Chernobyl Nuclear Power Plant: Cooling Tower is designed based on a real-world prototype — which the Survarium team even visited in hopes of making it as close to accurate as possible.
A lot of love apparently went into this map, as the devs note a mural on one of the tower's concrete blocks created by Austrian artist Gwido Van Helten in memory of those who faced the Chernobyl disaster. The tower itself is surrounded by a small forest that contains artifacts from before the accident.
Within the game, the tower is controlled by the loners who have even built a wind farm at its center.
Full details on the update are available on the Survarium site.