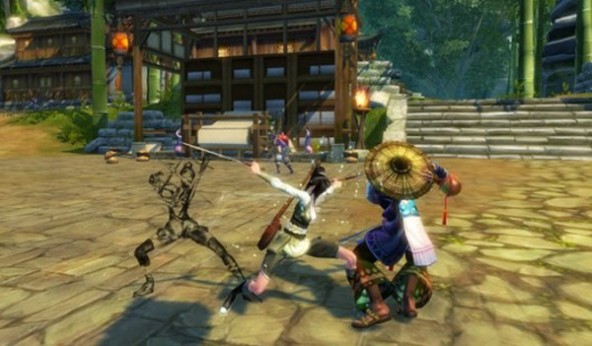 If you've got some free time this holiday weekend, you may want to check out the newly released Open Beta for Perfect World Entertainment's martial arts MMORPG, Swordsman Online. The studio pushed the wuxia-inspired MMO into Open Beta yesterday and with it, opened up cross-server functionality, allowing for a greater number of players across servers to participate in large-scale PvP.
For those who tried out Swordsman Online during the closed beta, PWE has special closed beta rewards ready for you upon your -potential- return. As with most Open Betas these days, Swordsman Online has also opened up its cash shop for use although given the rising number of cash shops appearing sometimes as early as alpha it's relatively commendable for PWE to show such restraint. Now if only developers could stop offering ridiculously priced "pre-purchase packs".
Players can download Swordsman Onlinenow through PWE's proprietary game manager app "Arc" with Swordsman Online representing the first of PWE's MMOs to ship exclusively through the system. It also means you're going to need an Arc account which you can signup for here if you haven't already.
For info on what we thought of Swordsman Online check out our closed beta impressions here or if you'd prefer not to read, you can watch our video coverage below.