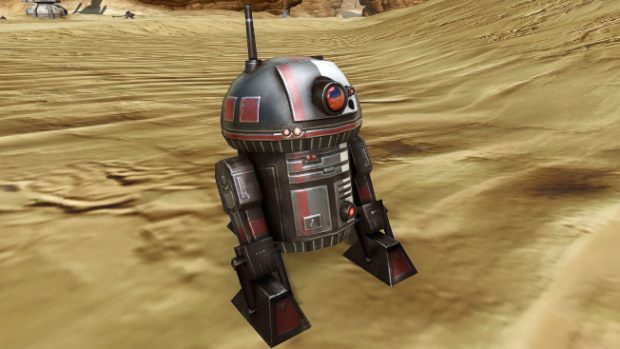 Happy May the 4th — if you celebrate nerdy pun-based holidays that is. If not… Well, I'm sure you have fun some other way. Of course, the Star Wars: The Old Republic team celebrates the event. It's practically their job.
This year, they're honoring the event in game by giving players the M4-Y10 droid minipet. Inspired by The Bad Batch, this minipet is named not only in honor of the holiday, but also SWTOR's upcoming 10th Anniversary. (M)ay 4 – (Y)ear 10. Players wanting to add the droid to their collection simply need to log into the game any day between now and May 11.
To go along with the new droid, Bioware is also running a double XP event over the next two weeks as well as a week-long unlock sale. The double XP event kicks off today and runs through May 18.