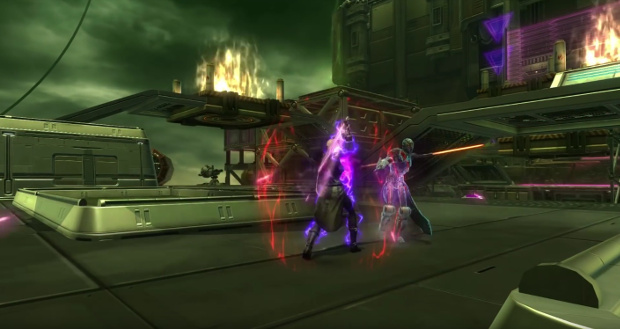 Star Wars: The Old Republic's newest update adds some new Huttball content and makes several changes — the most notable being that free-to-play players are now able to talk freely in Group and Guild chats. The notes also cover changes to classes and combat, missions, warzones, NPCs, and more.
In the area of Huttball, the update adds a new venue, the SkyShredder, located on the planet Vandin. The devs promise that it offers "new and deadlier challenges".
To go along with the new update, BioWare is also holding a Double rewards event. Between October 9 and October 16, players can earn double XP, CXP, and more.
If you'd like to check out the rest of the changes included in this update, the patch notes are available on the SWTOR site.