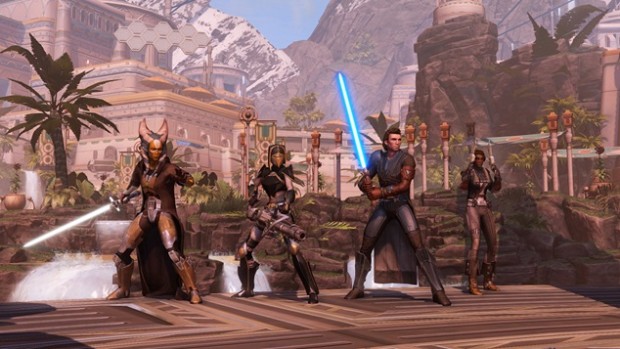 The newest content update for Star Wars: The Old Republic has landed on live servers. "A Traitor Among the Chiss" sends players to the planet Copero for a new story-driven flashpoint and then to Iokath for a new operation-level boss fight with Nahut, the Son of Shadows.
Also, as we covered last week, this update brings with it the Master's Datacron, pumping any character up to level 70 while still letting them experience the story along the way with relative ease.
There's also a new Galactic Starfighter map, a new group finder, and lots of other quality-of-life improvements. Learn more about A Traitor Among the Chiss on the SWTOR site.