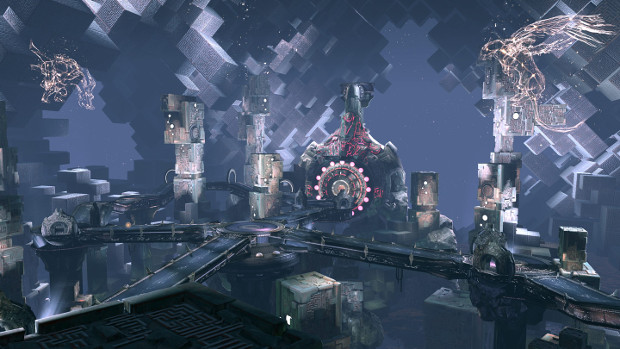 Call of the Deep, Blade & Soul's newest update, launches tomorrow (Jan 7th). Among other things it adds a new 6v6 battleground titled Nova Core. This battleground tasks each team with guiding massive orbs to a specific "Gateway" in order to earn points. There are two primary paths for teams to take from the center point to the gateways that the orbs can spawn on.
When moving the orbs, players will run into switches along the path that will either allow the players to keep moving or force them to reverse their direction. Players can change the settings on the switch by interacting with them. Obviously, this means there will be a requirement for some highly coordinated teamwork.
For each orb successfully moved to a gateway, teams will earn 250 points. In addition, they'll earn 10 points for each kill of their opponents. The first team to 1,800 points wins.
The Nova Core battleground has been added to both the Battleground and Frenzy Schedules which are listed in the official post on the game's site.