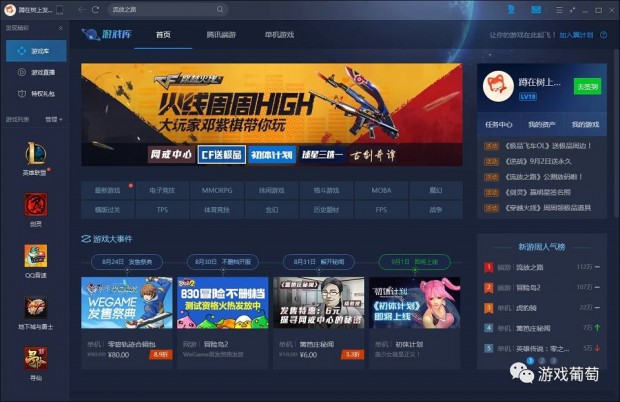 With Steam drawing in about 15 million players at any one time, Valve has a pretty huge chunk of the PC gaming market. It might be facing some competition, however, from an even bigger gaming titan.
Tencent launched its WeGame platform in September 2017, providing a Steam-like service to gamers in China. Now the company is working on bringing a version of the software to Hong Kong, which will be made available to users overseas, GamesIndustry reports. Valve already has plans to expand Steam into China, with the help of Perfect World Entertainment, and GI gives that as a reason for why Tencent might be making this move.
GI also notes that Tencent owns pieces of several major gaming companies, including Epic Games, Activision/Blizzard, and Riot Games, which it could leverage to boost WeGame's footprint in the West. At the least, it's very name should provide an easy sale price for deeply discounted games.