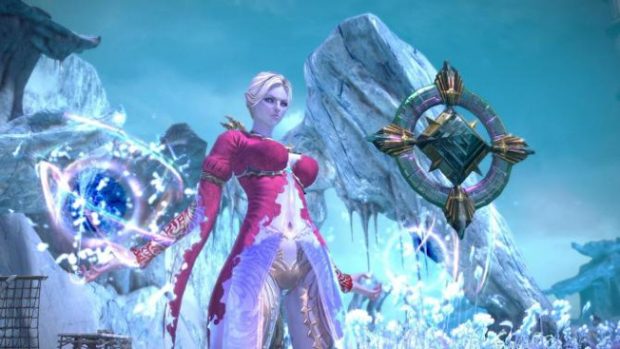 It's the season of changes as far as Tera console development goes — although, probably not in the way players may have expected. Rather than those changes being the next update, news has come down that not only has the planned cross-platform play feature and server merge been postponed, but the long-standing producer for Tera's console version is leaving the team to work on other projects. Whether or not these two things are related has not been indicated.
Rather, the Tera console team dropped an official post on the game's site saying the November 18th update would be postponed until the 24th. While it's not the longest possible wait, players will be compensated with 500 Tera Coins, as long as they log into their account between November 24 and December 20.
As for the other change, Tera's Console Producer Tamura Koji sent a video to Sarumonin announcing plans to leave the team. The video itself was pretty much a broad-strokes kind of statement, which Sarumonin was kind enough to translate. In it, Koji basically discussed his three years on the project and how it affected his life. He also noted that he would like to make Tera 2.
As for who will take up his role, Sarumonin noted in the post that Client Developer Team Leader Huh Joong-hee will take over beginning December 1.