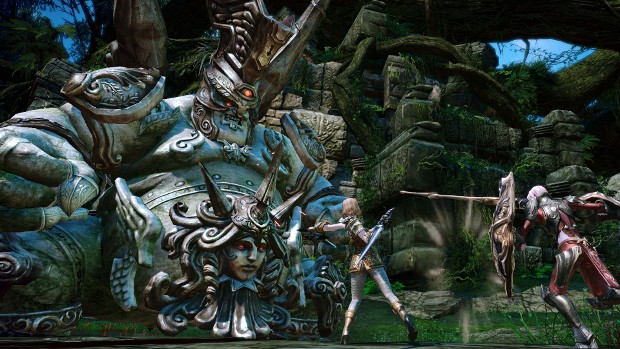 The follow up to TERA's "Secrets & Shadows" update — "Aces Wild" — is live on the servers as of today. The third major update for the free-to-play game in 2016 alone, Aces Wild introduces a variety of enhancements such as dedicated storage for cosmetic items, expanded flight zones, and more. It also includes a new 65 level dungeon featuring a terrifying joker as a boss.
For those more interested in solo activities, "Ace Dungeons" have been added which shuffle hard-core challenges as well as several dungeons. In addition, PvPers can look forward to a new battleground — the 10v10 Kumas Royale in which players battle in the role of BAMs.
To check out the new update, log into TERA or download it from the official site (or Steam).